The Chippewa Valley Workforce Demand Survey, started by the Eau Claire Area EDC in fall of 2012, brought organizations across the public and private sectors together with the vision of building a stronger regional workforce and increasing high-quality employment opportunities. Through this initiative we will understand how the skills and education of the area's workforce match up to the staffing needs of regional employers. To read more about the objectives, key findings, and recommendations of the Skills Gap Initiative - view the following documents:
---

"I applaud the Eau Claire regional workforce initiative for recognizing and acting on the need to collaborate with both private and public sectors to address regional talent. Their efforts demonstrate a strong, forward-thinking commitment to their communities and youth."

-- Robin Kroyer-Kubic, DPI Career Pathways Consultant
---
2016 Employer Survey Results
Understanding the local labor market is a vital component in formulating a strategy for addressing local skills gaps. Relevant data is available in abundance at the national and state level, but regional information was needed to understand the unique needs of businesses in the Chippewa Valley Region. The Local Labor Market Survey was created to obtain this information in order to address this demand and measure future success. Below are a few highlights of the results. To read the full report click the button below (PDF will open in a new window).

2016 Skills Gap Employer Survey Results

Hard-to-Fill Positions
85% of businesses reported having difficulties in filling certain positions.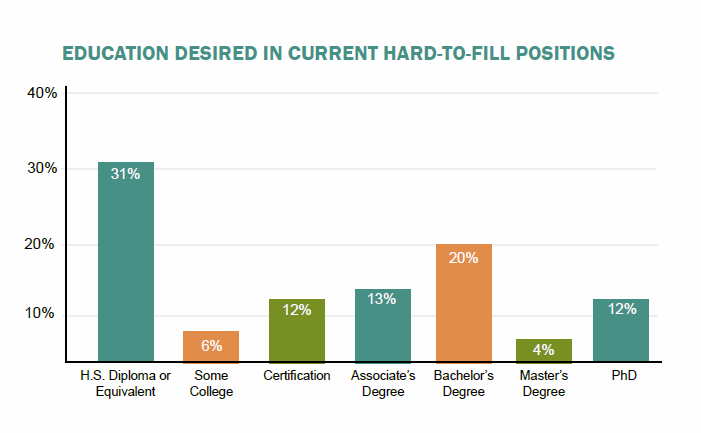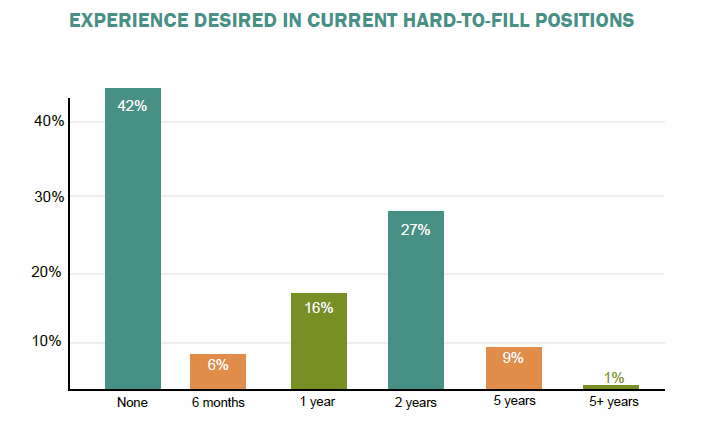 Retirement Concerns
77% of businesses reported that they are concerned with hiring new employees to replace retiring employees - 27% stating that they have either great or urgent concerns. Two years worth of experience will be desired for almost half of the position that will be open due to retirements.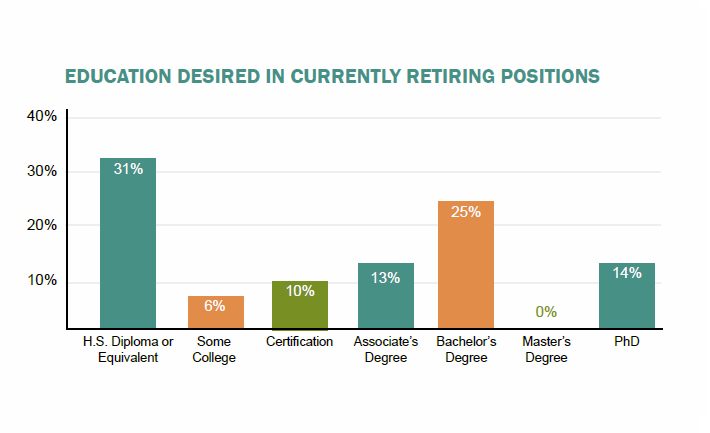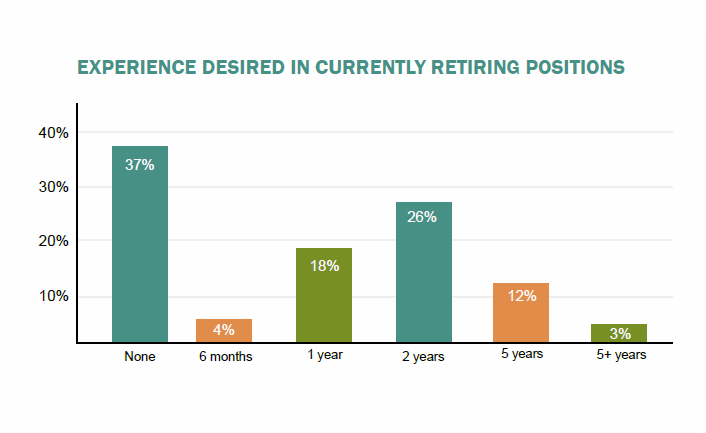 ---

Want to view previous Skills Gap Employer Survey Results?