The Eau Claire Area EDC works with community partners to further several initiatives within our community. Our initiatives are

Our committees are organized around the critical needs of the markets we serve and focused on advancing economic prosperity through business and job growth through:
Business Recruitment:

Hosting events highlighting unquie projects in our business community tradeshow outreach within our supported career clusters

Business Expansion:

Assisting in the creation, financing and expansion of emerging and existing businesses.View current Business Expansion Action Plan[PDF].

Critical Talent:

Aligning workforce-related systems to develop and retain talent that drives leading-edge and early-stage companies. View current Critical Talent Action Plan [PDF].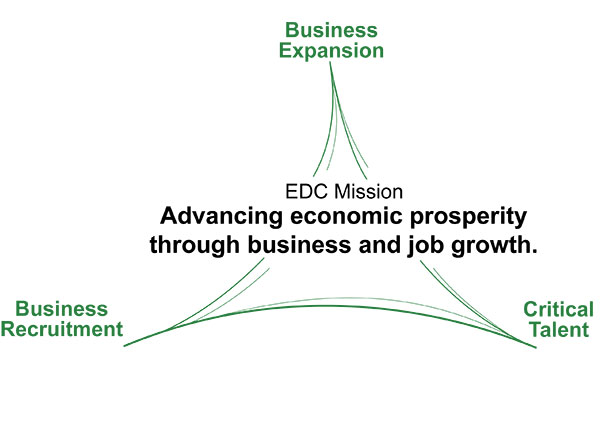 2015 Corporate Goals
Equity Investment
Near Equity Loan Program
Alignment of Innovation Service Delivery
Narrowing the Skills Gap & Your Future Chippewa Valley
Early Stage Services & Activities