Our committees are organized around the critical needs of the markets we serve and focused on advancing economic prosperity through business and job growth through:
Business Recruitment:

Developing and implementing marketing strategies to attract new business and industry.View current Business Recruitment Action Plan [PDF].

Business Expansion:

Assisting in the creation, financing and expansion of emerging and existing businesses.View current Business Expansion Action Plan[PDF].

Critical Talent:

Aligning workforce-related systems to develop and retain talent that drives leading-edge and early-stage companies. View current Critical Talent Action Plan [PDF].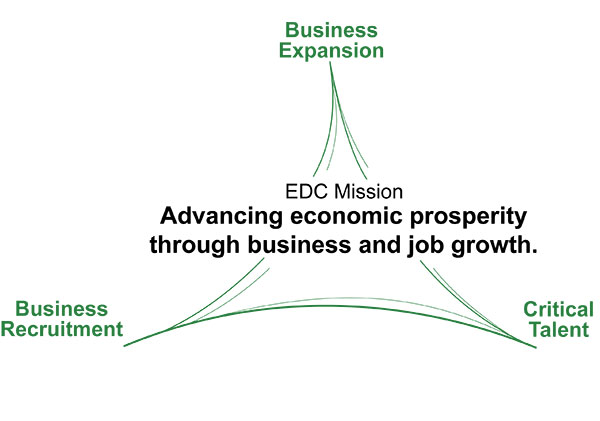 2015 Corporate Goals
Equity Investment
Near Equity Loan Program
Alignment of Innovation Service Delivery
Narrowing the Skills Gap & Your Future Chippewa Valley
Early Stage Services & Activities